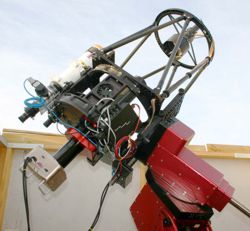 Astronomical Cameras: A Guide to Astrophotography
Astrophotography is a hobby that is easy to fall into and quickly you find you are overwhelmed with a consuming passion! It may begin innocently by grabbing your digital camera and snapping a picture of the full moon framed between some trees, or the moon rising across your favorite lake. However it starts, that one innocent photo leads you on a quest to discover what other big-sky images you can capture and you are on a quest for any information you can glean to discover tips, tricks, and techniques to adding images to your own personal gallery.
While you can purchase books, videos, and equipment to learn about astrophotography, eventually your budget is going to become a concern. Thankfully, there is a ton of free information available online. Reviews can help you decide which equipment is worth investing in while online forums, articles, and how-to-guides offer all the information you need to get started and even advance your skills to the next level. As you explore online astrophotography galleries and admire the breathtaking images, you will notice many galleries encourage feedback and questions from visitors. Taking advantage of the offer to contact these photographers may well lead you to invaluable resources simply by asking a few questions! The resources here are just a few examples of many options available on the web. Enjoy exploring the growing field of astrophotography.


History
Equipment
Methods
Picture sites
General Astrophotography Resources
This article was written by Mike Haldas, co-founder and managing partner of CCTV Camera Pros. If you found it useful, please share it.
Shop for video surveillance products