Life on Mars: Advanced Cameras, Telescopes, and Space Exploration Provide Insight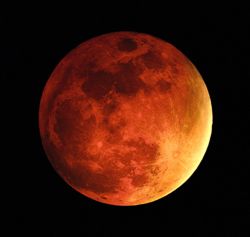 The discovery of extraterrestrial life would be one of the most important scientific discoveries of all time. With roughly 70% of the American public believing in the existence of alien life, the search for life on other planets has become a major goal of many space programs. The discovery of fossilized microbacterial life in a portion of a meteorite from Mars is the most significant discovery thus far and provides scientists and researchers a reason to keep looking. The milestone discovery proves that Mars once held life and could possibly still support life. Evidence gathered from Mars Rovers even points to the fact that Mars used to be a very wet planet. With water being the primary need to support life, this leaves many questions unanswered. Was there life on Mars? Is there still life on Mars? With research and exploration growing there's even the possibility of human life existing on Mars in the future. For more in depth information on the search for viable life on Mars, look to the following resources.
Organizations Dedicated to Researching Life on Mars
Evidence and Theories of Life of Mars
Technology Used in Mars Missions and Fact
Past and Future Missions to Mars
Educator Materials
This article was written by Mike Haldas, co-founder and managing partner of CCTV Camera Pros. If you found it useful, please share it.
---