The Future Film Student's Resource Guide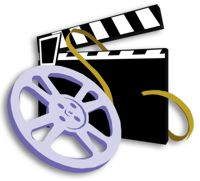 Working in the film and movie industry can be a dream come true for aspiring industry professionals. There are many different positions available in the world of film. Some of these include the more obvious, such as actors and actresses, but there are also a lot of behind the scenes jobs available. Film crews, video and sound editing, costuming, makeup, and casting are a few examples of the career options that are related to the film industry. All of these jobs play an important role in any film's success, and require a real passion and dedication to the arts. Work can be very time consuming and require a lot of patience, creativity, and knowledge, but the rewards are well worth the effort.
Careers in Film
There is much more to making a movie than simply acting. People looking for a career in the film industry have a lot of interesting options to choose from. If you enjoy animation, there are several animation-related positions that can allow you to express your creativity. Other creative roles include film director, hair and makeup, wardrobe/costuming, and storyboard creation. For those who like to write, screenplays, script writing, and other writing job are available. On the technical side, you can work in film or sound editing, or lighting. A grip, key grip, dolly, best boy, and staging director are also jobs that can be found in the world of film.
Film Schools
For those who want to be involved in the film business, attending film school is an essential part of working towards a successful career. Students must take several courses in basic film background, as well as specialized classes in their own chosen field. Much like a traditional college, film schools have a set amount of prerequisites that must be met, however these types of schools focus more on creativity, sharing, working as a team, and on the business side of film. While there are many different film schools across the world, only a select few have the highest reputation, and have produced some of the world's most well-known directors, producers, actors, and more. These schools should offer the latest technology classes in film production and editing, and should be accredited. The best schools have been known to produce famous actors and other film-related stars, and have excellent faculty who know, understand, and love the film business.
Financial Aid for Film Students
Just like any other college student, film students may most likely be in need of some kind of financial aid. Federal loan programs and grants are available, and scholarships can often be found as well. Scholarships can be awarded based on film samples, writing submissions, or other forms of media. Many corporations often sponsor a scholarship program for film students based on their work. In addition, the school itself may have various financial assistance programs specifically designed for film students. The cost of cameras and other equipment can make film school more expensive than many other chosen majors.
This article was written by Mike Haldas, co-founder and managing partner of CCTV Camera Pros. If you found it useful, please share it.