License Plate Capture Cameras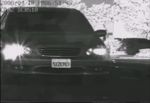 License plate capture cameras are a specialized form of CCTV camera that has built in software that helps to identify and capture license plates on still or moving vehicles. The intelligent traffic modes built into these cameras allows the camera to compensate for speed, weather, and headlight issues which all make it challenging to capture a usable video that identifies license plates. Please take a look at these sample videos of our LPR cameras.

NOTE: Please Read Install / Positioning Guide prior to purchasing an LPR camera.




---
License Plate Camera vs Traditional Security Camera
Watch the above video to compare the video captured by a license plate camera versus a traditional security camera in a traffic surveillance application.
---
LPR Video using Vivotek Video Server and NUUO NVR
Video transcript text

The following sample surveillance videos show the level of quality that you can expect from CCTV Camera Pros license plate capture cameras. Please note that these videos are in Microsoft windows media player format and may take several minutes to download over a cable or DSL connection. You can choose to open the file in windows media player. When playing back these video files, use the pause button in your media player to pause the video to view how clear the license plates are captured. We believe that we sell the best license plate capture cameras on the market. We have sold these cameras to high end commercial and government customers and they are very happy with their performance.


LPR Camera Presentation
Please click on the below link to download a PDF file presentation of CCTV Camera Pros license plate capture cameras.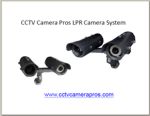 License Plate Capture Camera Info / Presentation
License Plate Capture
CCTV Camera Pros license plate recognition (LPR) system, provides high-resolution video monitoring and recording. Our License Plate Recognition (LPR) system is an effective video surveillance and parking lot monitoring solution. Many parking lots have a high security risk rating. It is difficult for security personnel to monitor isolated areas or levels of large lots. Most lots need an effective digital surveillance system to provide live monitoring and continuous recording. These video surveillance systems provides protection and reassurance to customers and employees.

The license plate capture system activates the LPR recognition process in two ways. The first is via software video motion detection, which detects vehicles passing through the camera and illumination zone. The second is by input / output activation, which triggers recognition and recording upon I/O activation. The system supports both camera overview and picture-in-picture modes with ease of monitoring.



---