CCTV Test Monitor | Portable CCTV Monitors

CCTV Camera Pros supplies a variety of CCTV test monitors. These portable service monitors are one of the most convenient tools that a CCTV installer can have with him when performing an installation. Professional installers often refer to these devices as an LCD field monitor or CCTV field monitor. CCTV Camera Pros stocks different models of hand-held test monitors which can be seen below.
We have test monitors for CCTV cameras, AHD cameras, and IP cameras. Some models have built-in power output that can supply power to the camera you are testing. Learn more about this feature here and look for "Built-In Power Output for Camera Testing" in the product description bullet points below.
Please click here to watch video product reviews of our CCTV test monitors. All of our test monitors are backed by a one year warranty from CCTV Camera Pros. If you have any questions about which type of field monitor would be best for you, please call us at 888-849-2288.
---
Some test monitors that we supply have a built-in power output port that can supply power to the CCTV or IP camera that you are testing. This is very handy for installations where the installer wants to mount and focus cameras without permanent video and power cable in place.
The below image shows on of our test monitors being used in an outdoor installation in Colorado. Mike performed this installation at a location where electricians were not yet done installing in the power circuits at the location. Mike was able to mount the customer's cameras and focus them without the permanent power source in place.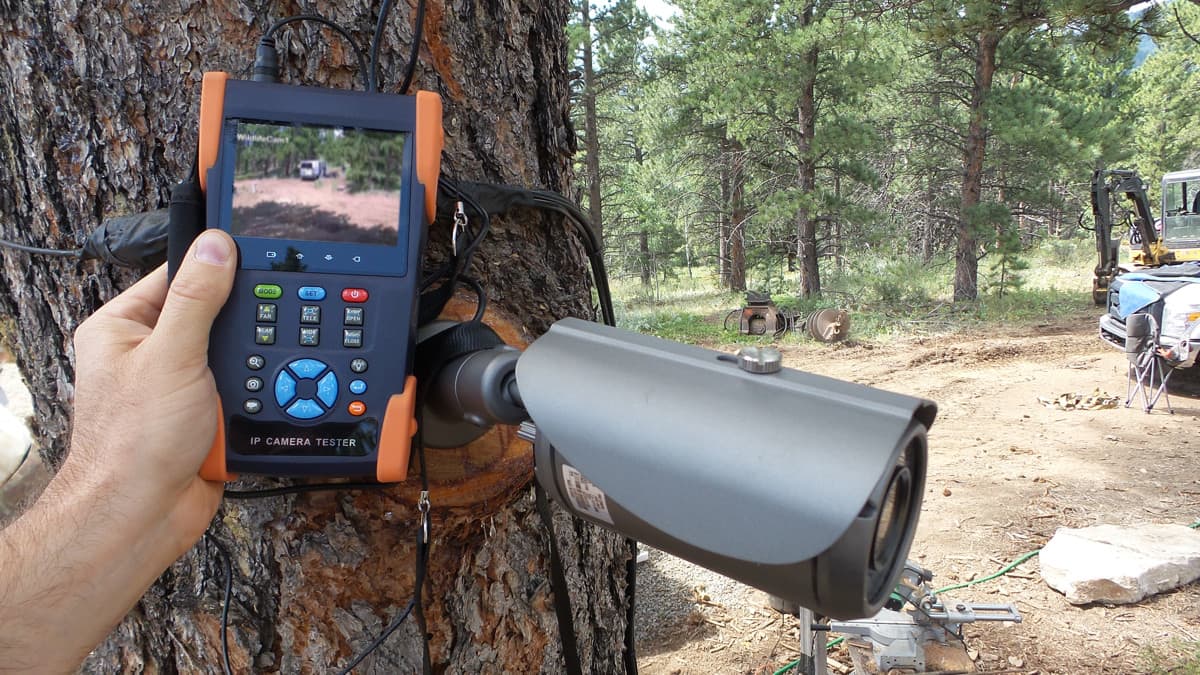 The following product videos feature CCTV Camera Pros service & test monitor products.


2.5" CCTV Test & Service Monitor
The below product review video shows our 2.5" hand-held or wrist mount CCTV test monitor.




2.5" Portable CCTV Test Monitor with Camera Power
The below video demonstrates CCTV Camera Pros MON-LCD25P.




3.5" Test & Service Monitor
The below video demonstrates CCTV Camera Pros 3.5" portable CCTV monitor




4.2" Test & Service Monitor
The below product review video shows our 4.2" portable CCTV service monitor.



CCTV Test Monitor Usage
CCTV installers around the world use portable, handheld service monitor to help them install and focus CCTV cameras in the field. These valuable tools make focusing a cameras a one man job instead of two. Typically without the use of a service monitor, a CCTV installer would need another installer looking at the main monitor of the surveillance system being installed and communicating to the installer the is mounting and focusing the camera when the camera is in good view and focus. By using a test monitor on the job, one installer can mount and focus CCTV cameras by connecting each camera one by one to the service monitor on the installers arm or wrist. These monitors will pay for themselves within one installation job. We guarantee it.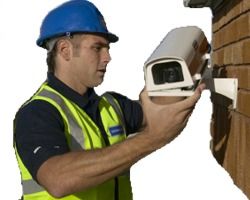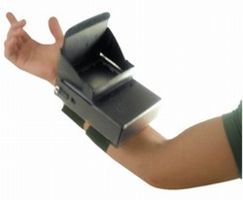 ---
Here are some discontinued models that we no longer supply but keep on the website for support.
---
Network Cameras

Surveillance Systems

Analog Cameras