BNC Cable with Power | Pre-made CCTV Security Camera Cables
CCTV Camera Pros offers various lengths of pre-made BNC cables with power. Also knows as plug and play security camera cables, these cables from CCTV Camera Pros provide and easy to use CCTV cabling solution for home, business, and government surveillance use. We guarantee to provide the highest quality plug n play CCTV cable on the market.
These cables allow you to run both video and power on one cable run. Each cable has a male BNC connector on each end to connect to your security camera to your DVR. The power side of the cable can connect your surveillance camera's power lead to an individual power supply or to a power supply box with the use of a PT-3 power cable lead. Click here see images and instructions on how to connect pre-made cables to cameras, DVRs, and power supplies. You can also watch a video of how to use premade CCTV cables.
---
Follow these instructions to learn how to connect pre-made Siamese cables to CCTV cameras, power supplies, and a video surveillance DVR.

Reference this diagram to note which end of the cable connects to the camera and which connects to the DVR.




The BNC connector on the camera end of the cable simple pushes and twists onto the BNC connector of the camera. The power lead of the camera simply pushes onto the power lead of the Siamese cable.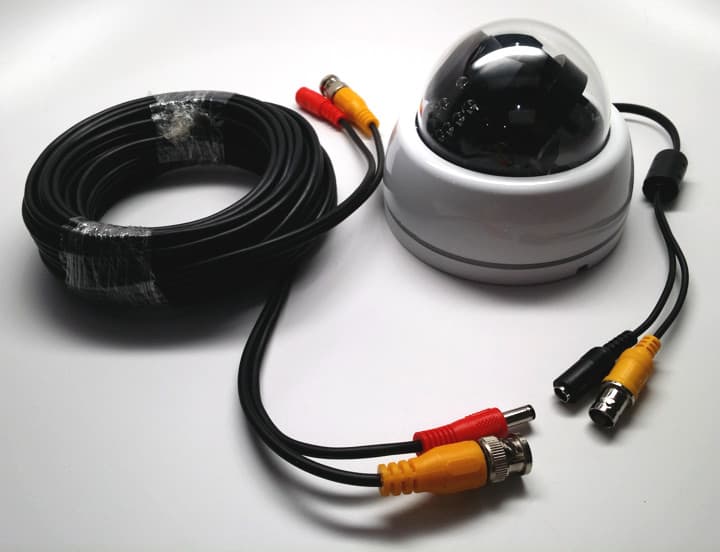 This is what it looks like when the cable is connected to the camera.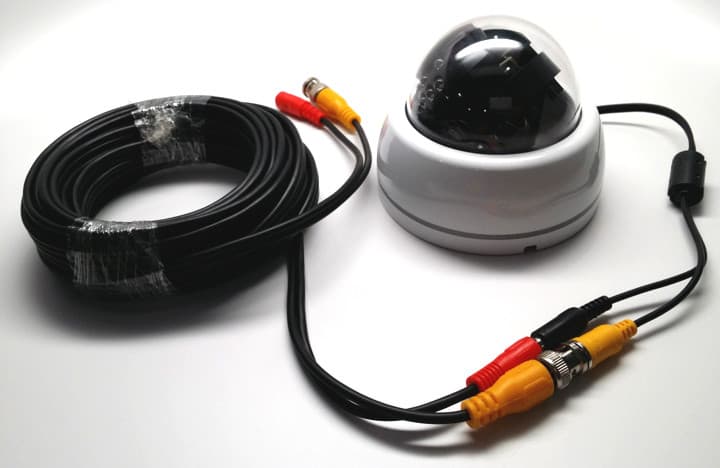 If you are using an individual power supply, this is what it looks like when you connect the power supply to the cable. The BNC connector will plug into one of the BNC video inputs on the back of your DVR.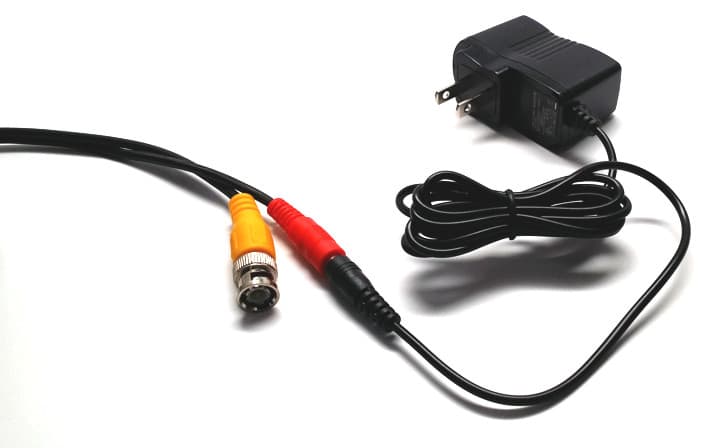 Power Supply Box Wiring
If you are using a power supply box with pre-made cable, you need to attach a PT-3 power lead to the DVR side of the cable. This is because power supply boxes do not use the 3.1mm plug connector on the cable. Power supply boxes have + / - screw terminals.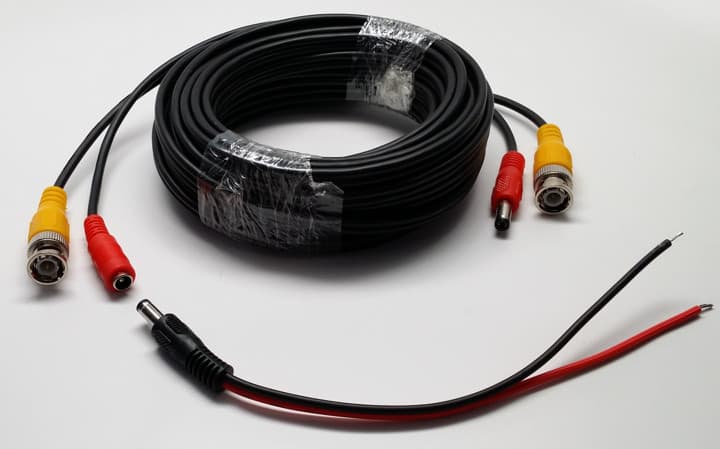 The wire end of the PT-3 connects to the screw terminals of the power supply box.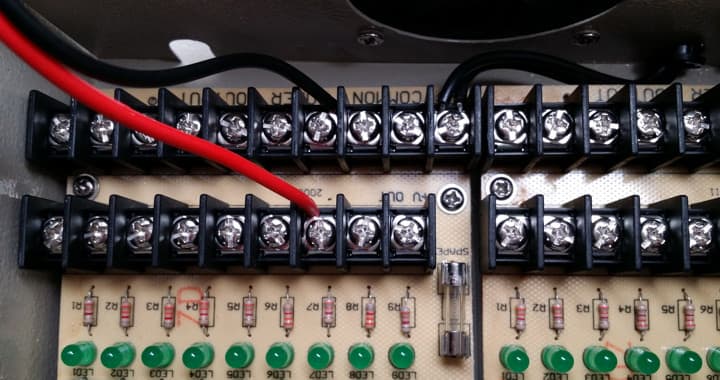 Power supply boxes are typically wall mounted near the DVR. This image shows how the video and power cable can be pulled apart so that the cable can easily reach both the power supply box and the DVR.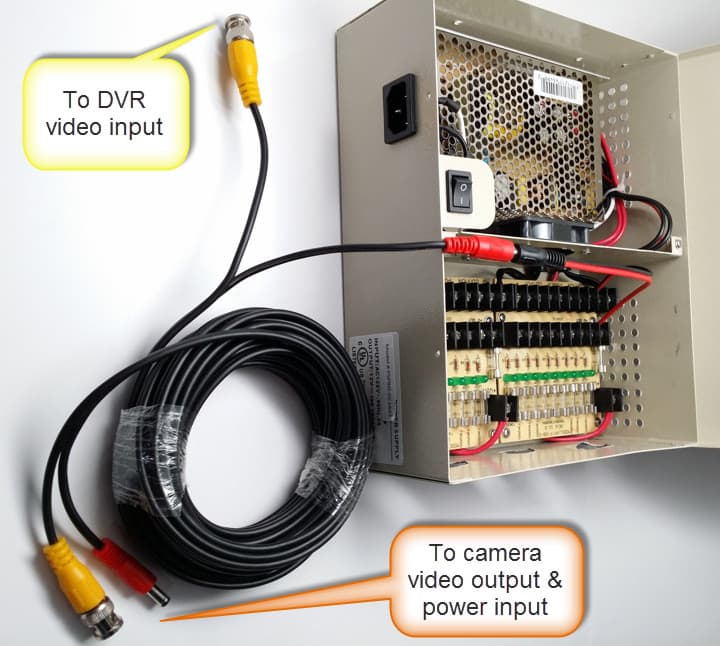 ---
NUUO DVR Cards

Wireless IP Cameras

CCTV Camera Lenses