Surveillance DVR Remote Live View & Playback
The following video demonstrates accessing CCTV Camera Pros iDVR stand alone surveillance DVR remotely over the Internet for live viewing and playback with an Internet Explorer web browser.
---
Subscribe to our Channel
If you would like to be notified when CCTV Camera Pros creates new videos like the one on this web page, please click to subscribe to our YouTube channel.
---
Video Transcript
Welcome to CCTV Camera Pros' demo of our four-channel iDVR. The iDVR is an H.264 standalone visual video recorder used for closed-circuit video surveillance. The iDVR comes in a four, eight, and sixteen-channel model and is capable of being remotely viewed from a desktop or laptop computer, iPhone, Blackberry, and Windows mobile phones.
In this demo we'll be accessing the DVR remotely from Internet Explorer running on a Windows Vista desktop. We will do remote live viewing as well as recorded playback.
We start by opening our web browser and typing in the IP address of the DVR. On the first screen we click on the web server link. The initial screen that opens is a live view of the four security cameras that are connected to our DVR.
To play back recorded video, we click on the Remote Search button. A time and date search screen opens, where we can pick the exact date and time segment that we want to play back. After we select a time, we click on the Play button, and the Remote Playback screen opens and begins to play back the recorded video. These controls can be used to play the video in forward and reverse and at various speeds.
In addition to supporting remote access from Internet Explorer, the iDVR also comes with CMS software, which stands for Central Monitoring Software. This allows you to view and manage multiple DVRs at different locations from one central screen.
To return to the live video view, we click on the Live button. The DVR settings can be changed remotely by clicking on the Setup button. Things such as recording schedule, time and date settings, and camera color settings can all be changed using this remote interface.
Here we demonstrate changing the colors of various cameras. In this area you can change the recording setup. We can return to the live view by closing the Settings screen.
We hope that you have found this video demonstration useful. If you have any questions about CCTV Camera Pros' iDVR or anything related to video surveillance, please contact us on our website at www.cctvcamerapros.com. For more information and pricing on the iDVR seen in this demo, please visit cctvcamerapros.com/idvr. Thank you for watching.
---
HD Video Playback Instructions
For the best viewing experience, start playing the video, then select the highest video quality setting by clicking on the video settings button.

If you were able to select 720p or 1080p video, you should also select full screen mode to see the video larger. You can break out of full screen mode by clicking on the Esc button on your keyboard.

---
Additional Internet DVR Videos & Images
Please visit the below links for more great videos and screenshots of the iDVR Internet Video Surveillance DVR
iDVR Remote Web Browser Viewing Image Gallery
The following image was taken via a screen shot while logged into a 4 channel iDVR using Internet Explorer.

Click on image for larger view
---
Surveillance Equipment
Below are the products used in the making of this video.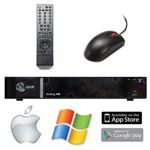 The iDVR-E4 is the surveillance DVR that was demonstrated in this video.
---
Video Thumbnail

---
Learn more about iDVR
---
| | | |
| --- | --- | --- |
| iPhone / iPad Compatible | Android Compatible | Mac Compatible |
---

Click here to learn more about the latest HD CCTV Hybrid DVRs.
---
Request a Demo
If you do not currently have an iDVR-PRO and would like to log in to the demo unit at our office, please request a demo login below. You will be able to login from iPhone, iPad, and Android mobile devices. You can also login from Macintosh and Windows computers. Please click here to request a demo login.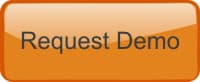 ---
Complete CCTV Systems
Did you know? CCTV Camera Pros can provide a complete surveillance system quote that includes a hybrid iDVR-E surveillance DVR, any number of cameras SD and HD CCTV cameras you need plus cables, connectors, power supplies, and monitors? As you have probably already seen on our website, we have 2, 4, 8, and 16 camera surveillance systems in pre-made packages. However, it is not possible for us to package up every combination and quantity of all the different camera models that we carry. So, we can also provide you with a custom quote with as many cameras as you need and a mix of any combination of camera model(s) based on your project requirements.

---
Video Author & Producer

This video was created by and this page is maintained by Mike Haldas, co-founder and managing partner of CCTV Camera Pros. If you have questions about setting up alarm inputs and outputs, please email me at mike@cctvcamerapros.net.