Security Camera Lens Size Comparison

A security camera lens size determines the field of surveillance view that the camera provides. Our fixed security camera lenses range from 2.8mm to 16mm. The larger the size of the lens, the more narrow and zoomed in the field of view is. Most of our fixed lens cameras come standard with a 3.6mm or 6mm lens. A 3.6mm lens is designed to provide an approximate 72 degree field of view. If you need precise adjustment to the angle and field of view for your application, a varifocal lens camera is recommended so that you can adjust the lens to the exact view that you need.
Here are some sample still photos taken using different lens sizes in a room that is 20 x 20 feet. The security camera is mounted in the corner of the room from a 10 foot ceiling. All of the images were taken using a IP-MJ380 IP security camera, except for the 3.6mm image, which used our BIPRO-9007 indoor/outdoor infrared CCTV camera and an internet video server which can turn any CCTV camera into an IP camera.

---
If you find this page useful, please bookmark and share.
---
3.6mm Fixed Lens
-
72° View
6mm Fixed Lens
-
43° View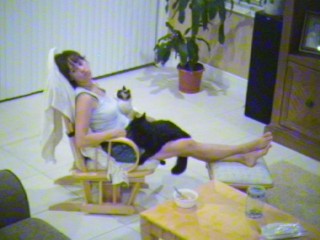 12mm Fixed Lens
-
22° View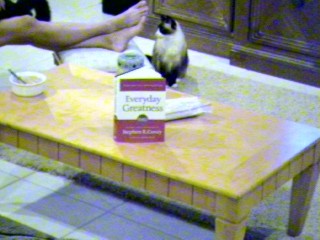 16mm Fixed Lens
-
19° View
The below sample video was recorded using a professional box CCTV camera with a fixed 3.6mm lens. The camera is installed on the underside of roof soffit and fascia to monitor activities of a driveway in front of a house.

Sample 3.6mm lens CCTV video


This sample video was taken with the same professional box camera and installed in the exact same location, but uses an 8mm lens to demonstrate the difference in angle and view between the 3.6mm lens and the 8mm lens. Notice how the 8mm lens is zoomed in on the field of view more.

Sample 8mm lens CCTV video
More sample CCTV Videos will be added
If you need any help in deciding which camera and lens is best for your needs, please give us a call. We have professional CCTV engineers to help.
---
If you find this page useful, please bookmark and share.
---