The Ultimate Guide to Live Emergency Radio Feeds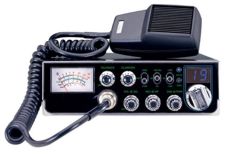 In order to protect and help citizens through emergency efforts, police and fire departments use emergency radio scanners to receive up to the second notifications from the department and mend and women in the field. Radio scanners are a method of communication between members of a team to maintain contact about emergency or potentially dangerous situations. Police officers communicate between dispatch and other personnel in the area to notify them about specific situations. The fire department and emergency medical teams use radio scanners to update their station or area facilities of incoming wounded or if assistance is necessary, and air traffic control communicates with pilots through radio scanners for use during flying and landing. There are many situations where radio scanners are used to help guide emergency workers in their efforts and to maintain safety.
Many citizens today may also purchase their own radio scanner and if they are familiar with their area codes, can follow the communication that goes on between safety personnel in the area. Following emergency communication is not a violation of privacy rights, and anyone can listen to radio feeds as an interesting and informative method of finding out what is happening in their locale. The internet has made listening to live radio feeds even easier, and citizens have access to many sites that provide feeds. These sites require the use of specific media software and some involve membership at the site to listen.
People listen to emergency radio scanners for various reasons. There are those who are radio enthusiasts who enjoy working with radio equipment and discovering what frequencies are available for listening. Some people listen to emergency radio feeds because they are interested in emergency medicine or police work, and they want to learn some of the jargon. Many off-duty officers listen to radio feeds to keep up with what is happening in their area while they are not at work. There are also citizens who listen to remain informed about what is going on in their neighborhood in order to promote the protection and well-being of local residents. Listening to radio feeds is an interesting way to stay involved in the community.
For people who want to listen to live radio feeds from anywhere in the country, the internet has various sites that will direct listeners to what city they are interested in. There are directories available with police, fire, emergency medical, air traffic control, and railroad feeds, all compiled into one location that is accessible for what the area of interest is.
This article was written by Mike Haldas, co-founder and managing partner of CCTV Camera Pros. If you found it useful, please share it.
---