iDVR-PRO Surveillance DVR Audio Surveillance Recording, Monitoring, and Playback

The
iDVR-PRO8 and iDVR-PRO16 CCTV surveillance DVRs
support audio surveillance recording, live monitoring, and recording audio playback. The iDVR PRO CCTV DVRs support up to four channels of audio. The video / audio recording can then be backed up to a DVD, USB thumb-drive, or backed up over a network connection to a PC in the event a user needs to. The iDVR-PRO comes with its own video / audio player as well as the codec to play it using Windows Media Player.

Audio Surveillance Recording, Monitoring, and Playback Instructions

To setup audio recording on the iDVR-PRO please follow the instructions below.



Recording



1. Connect microphones to the audio inputs on the back of the iDVR-PRO.





2. Then go to the

Main

menu inside

System Setup

and select

Camera

.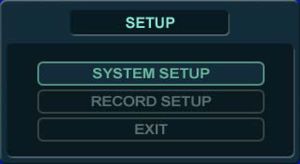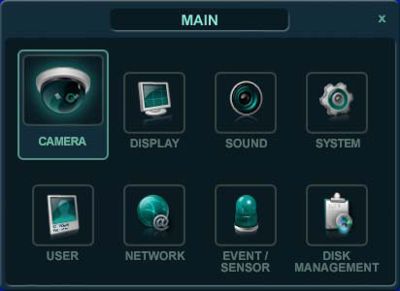 3. Once in the inside the

Camera Setup

menu select which channels you would like to record audio by using the selection arrows under Audio.

(Off

indicates that there is no audio on the specified channel)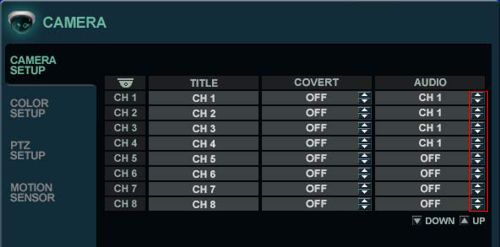 4. Now go into the

Setup Menu

and select

Record Setup

.

5. Once in the

Record Setup

menu select the

Continuous / Motion Recording

sub-menu.

6. Go to the

Search

(or Activation) tab and highlight the times you wish to have audio recording by left clicking and dragging your mouse across the timeline.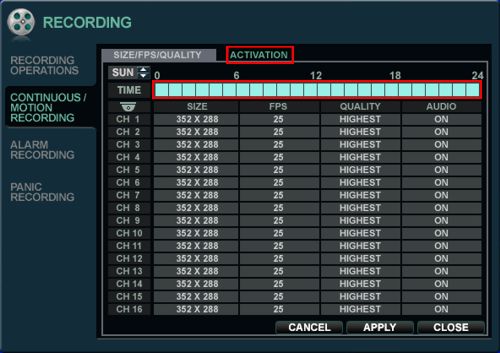 7. Once you have done that the menu below will appear. Hear you can turn on audio recording for specific cameras. Your DVR should now be ready to record audio.









Monitoring



1. Make sure an audio device is connected to the

Audio Output

on the back of the DVR.





2. Go to the

Main

menu and select

Sound

.





3. Once in the

Sound

menu go into the

Audio

sub-menu.







NOTE

:

NETWORK AUDIO TX

: When set to ON, live and playback audio is transmitted to a remote PC connection.


NETWORK AUDIO RX

: When set to ON, allows a remote PC connection to send audio back to the DVR.

4. Now make sure

Live Audio

is

ON

. The

Default Audio Channel

will be the one you will hear when monitoring.

5. You should now be hearing audio when on the live camera screen.




Playback



1. Start by going into the

Search

menu on the bottom menu bar. (You can also use the

Search

button on the front of the DVR or on the included remote control.





2. Once in the search menu select the date and time you wish to view.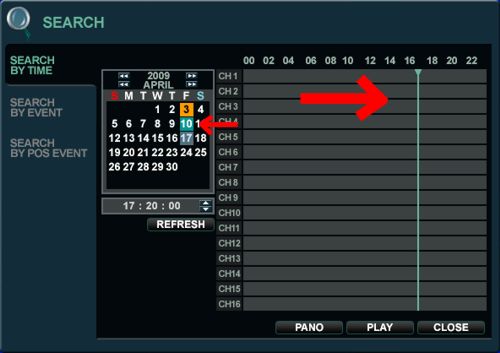 3. After you have selected the desired date and time, click on the

Play

button at the bottom of the menu.

4. You will now see your video playback on the screen. To hear audio of a specific channel double-click it to bring it to full screen mode. You will now hear the audio of that camera.